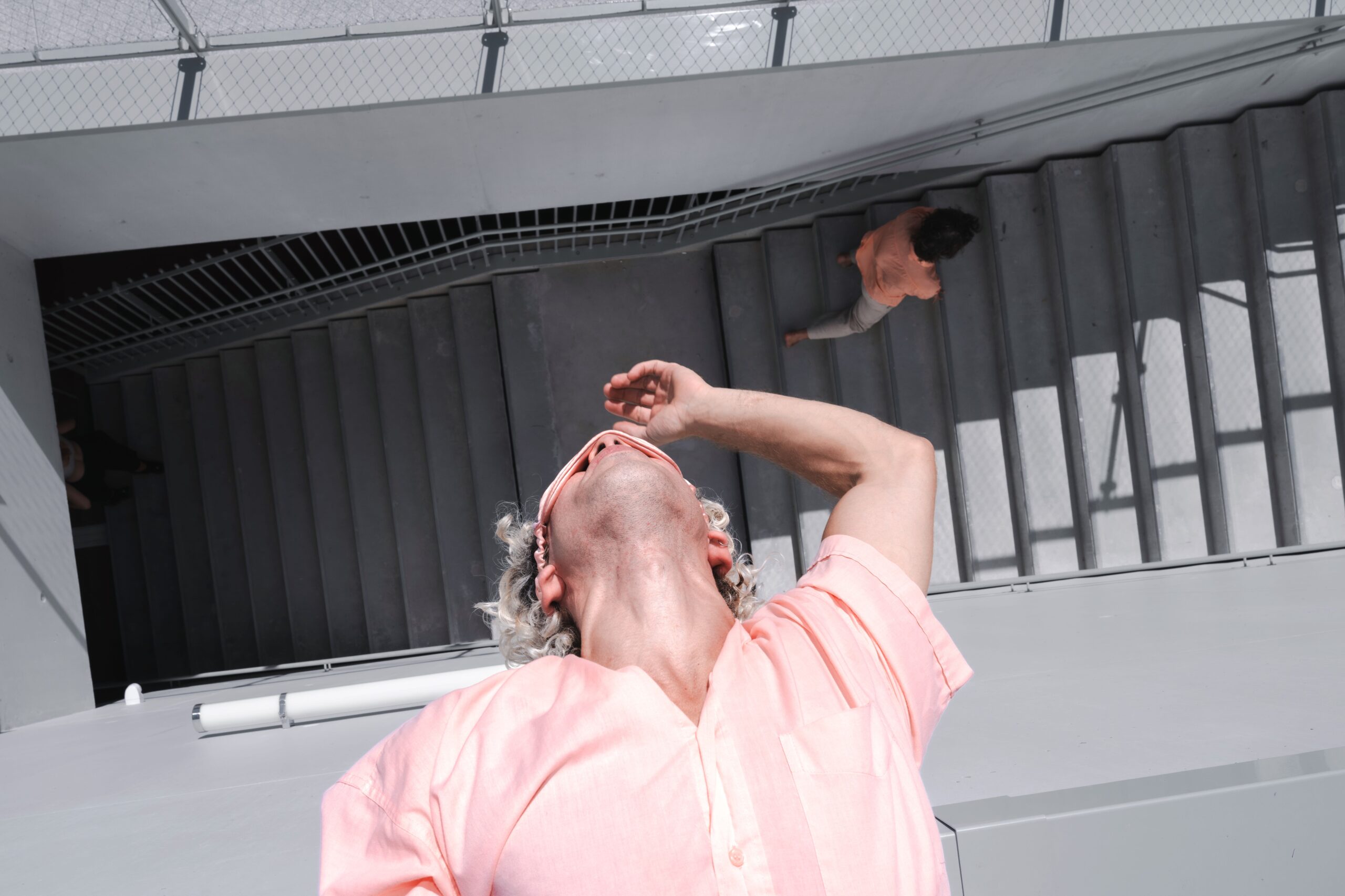 Emptiness itches, annoys and disturbs. We like to invent in order not to face it. These four bodies: Antonio Carta, Dominik Feistmantl, Lea Pischke and Kauri Sorvari: what are they to each other? Do you need to know? Why?
Yet, the sound of dance is missing a sound. Restraint is both limit and common language, at the same time. The space between the dancers speaks of that movement which operates on the verge of suffocation. From your seat, you begin to feel your body tighten as the space stretches out in front of you. You begin to doubt, wondering where to put your focus. Does dance build an inside or an outside?
As the movement progresses, a negative space builds up between them, bonds emerge which Evgenii Lebedev's sound creation seems to test on their resilience.
Concept & Choreography: Lea Pischke
Dancers: Kauri Sorvari, Antonio Carta, Dominik Feistmantl, Lea Pischke
Dancer in creation process: Natalia Wilk
Music: Evgenii Lebedev & Lea Pischke
Lights: Yoann Schutze & Lea Pischke
Costumes: Isabella Schuh / TextileLab Berlin
Dramaturgical assistance: Marie Yan, Alice Döhmann-Rohwold
Production: Rania Mavriki / Cultopia
Photography & Video documentation:
Fleurine Pospiech
Performance photography: Madeleine Ré
Coproduced by: Scène Découvertes danse | désoblique, Lyon
Premiere in the frame of Festival IMPulsion #11
Le Croiseur, Lyon – October 2023
The initial research was made possible by a scholarship from the Fonds Darstellende Künste(Foundation for Performing Arts Germany) with funds from the Federal Government Commissioner for Culture and Media within the programme NEUSTART KULTUR, a residency at Théâtre de l'Oulle / LA FACTORY, Avignon, as well as by a Dis-Tanz Solo scholarship funded by the German Federal Government Commissioner for Culture and Media as part of the NEUSTART KULTUR initiative, the DIS-TANZEN support programme run by Dachverband Tanz Deutschland (the umbrella organisation for dance in Germany).
The team's travel was supported by a travel grant from the
Berlin Senate – Chancellery for Culture and Social Cohesion.